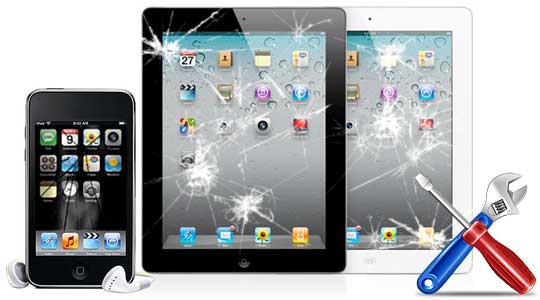 iPad, iPod & Tablet Repair that you can rely on.

When you buy and iPad (or any other tablet) or an iPod Touch from the manufacturer, your new device usually comes with a one year warranty.
However, what happens when that warranty runs out, the screen or digitizer cracks, or the headphone or speaker stops working?
That's where we come in. EC Wireless can turn any broken Tablet or iPod into a working one and have you listening to your favorite tunes, searching the web and watching your favorite movies in no time. We are experts in iPad, iPod & Tablet repair.

Bring us your broken device and get a free diagnostic with iPad repair, iPod repair or Tablet repair quote along with an estimated time for completion.
You'll be amazed at the "like-new" result of your iPad, iPod & Tablet repair – as well as the affordable price.
Call us or stop by today.